Business
BGuass C12i: All you need to know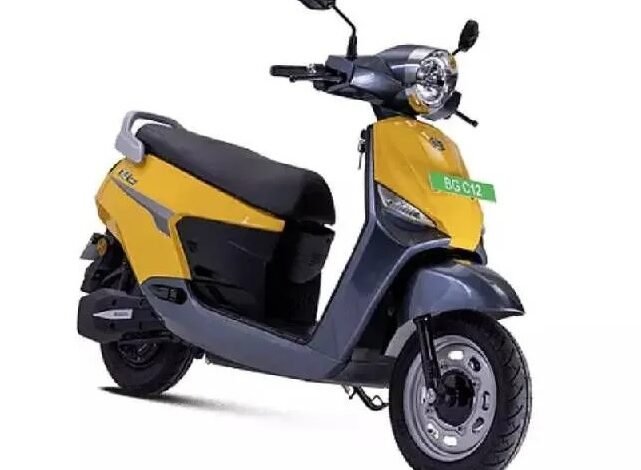 For the introduction, BGauss is an Indian company which has a manufacturing plant based in Chakan, Pune. As of now, there are only three products offered by the BGauss company. The BGauss scooters are only available on the EV market.
As per the portfolio, the B8 is an entry-level offering, while the D15 is the flagship offering. For easy understanding, these three products are positioned in alphabetical order.
Apart from that, the C12i, being positioned in between, has more claimed range than its siblings. In addition, the C12i was recently launched, while its siblings are in the market for a while now.
Given the price of the BGuass C12i, it goes up against the Ampere Magnus EX and the Hero Electric Photon LP. Plus, it has only one variant on offer, which has an ex-showroom price of Rs 1.20 lakh. So, let's see what would you get if you'd sign a cheque for this electric scooter. Let's read on.
Specifications
As far as the specifications are concerned, the BGuass C12i is structured using a tubular frame, which is widely used by mass-market two-wheeler manufacturers. It is cost-effective yet robust plus it's lightweight, as a result, the tubular-frame-made two-wheeler is easy to handle around the corners. This frame is designed to support a battery pack of 3.2 kWh, which is tuned to churn out 1.5 kW (nominal output) and 2.5 kW (peak output). Considering the C12i price, the company should have given better engine output. However, the Ola S1 could be a better alternative to this BGauss c12i. Check out the Ola S1 price here.
The company claims that it can sprint from 0-40 km/h in 8.5 seconds. It has a top speed of 60 km/h. It has two riding modes as well: Eco and Sport.
Moreover, the gradability of this battery is 15 degrees. As far as the charging is concerned, this homegrown electric two-wheeler takes six to seven to fully replenish its battery. It has only one battery, though. At the same time, it misses out on a swappable battery. However, this scooter has a portable battery, alongside a portable charger.
Besides that, the BGauss bikes has a claimed range of 135 km.
Further on specifications, the BGauss C12i has a hydraulic telescopic fork suspension at the front and a four-step adjustable double hydraulic spring suspension at the rear. It is worth mentioning that most of the homegrown two-wheelers are designed keeping the conditions of Indian roads in mind. Having said that, this suspension setup can absorb the bumps from potholes and sail through the undulations with ease. And, the presence of an adjustable rear suspension can let the rider adjust the softness and stiffness of the suspension. If the rider wants increased stability, especially at high speeds, the suspension should be adjusted to the stiffer side. On the other hand, if the rider is expected to go through a lot of potholes, the suspension should be adjusted to the soft side. A soft suspension has a better capability to absorb the bumps than what stiff suspension can do. Nevertheless, it's always recommended to take a test ride of your preferred vehicle.
In addition to that, the braking duty is taken care of by dual-drum brakes. The size of both drum brakes is rated at 130mm. Given the c12i price, the company should have offered dual disc brakes or disc-drum brakes.
However, for added safety, this electric premium scooter features a combined braking system (CBS), which is useful in emergency brakings. This feature can prevent the two-wheeler from skidding or making a stoppie. For your reference, a two-wheeler with CBS and dual disc brakes will always offer a superior braking and safety performance than the two-wheeler with conventional setups.
Besides that, the BGauss C12i has a standard rim size of 12 inches. It has steel rims, paired with a different tyre profile at the front and rear. It misses out on alloy wheels. The front end has a tyre profile of 90/90 R12, while the rear end has a tyre profile of 90/100 R12.
Let's now move on to the features.
The Features
The BGuass C12i has a respectable number of features. It offers a digital instrument cluster but not a touchscreen, under-seat storage, a front storage compartment, a pillion seat with footrests and a grab rail. This electric scooter also has an engine start/stop button, a reverse mode, a USB charging port, and a low battery indicator. For exterior lighting, it has LED lights at the front, rear and side (indicator lamps), paired with LED DRLs. Last but not least, it also offers a pass light and a side-stand alarm.
But, unlike its direct rivals, this scooter misses out on a touchscreen display, mobile app connectivity, park assist, OTA updates, a stepped seat, and artificial sound, to name a few.
Prices and Variants
As mentioned earlier, the Chakan-based electric two-wheeler manufacturer offers the C12i in one variant only. The BGauss C12i's price is Rs 1.20 lakh.
This is an ex-showroom price in Delhi, as of June 2023. Please note that this price is subject to change without any prior notice to the customer. You can, however, visit the autoX website to access the latest location-based price list for your dream vehicle. For more, visit our website or connect with us on Facebook, Twitter, LinkedIn, Instagram, and YouTube. So, stay tuned!
Rushil Kumar